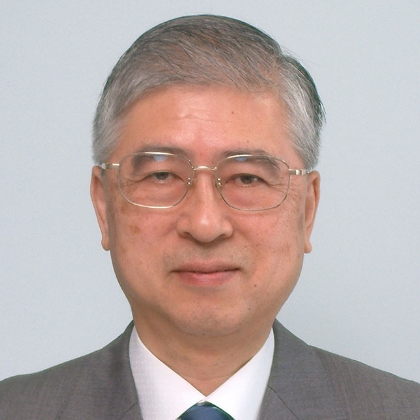 Kazutomo
IRIE
APERC President
The Asia Pacific Energy Research Centre (APERC) was established on July 1, 1996, and marked its 25th anniversary on July 1, 2021. It is an important milestone for APERC, and we would like to celebrate.
On this occasion of Silver Jubilee, we are privileged to have messages from four former Presidents of APERC to commemorate a quarter-century of APERC accomplishments.
Prof. Kei'ichi Yokobori, Prof. Tatsuo Masuda, and Mr. Masaharu Fujitomi, the first, second and third President respectively, look back on the early days of APERC. They are all now serving as members of APERC's Board of Trustees and convey their expectations of a bright future for APERC.
Mr. Takato Ojimi, the seventh President until 2018 and now the first Chairman of APERC after its legal independence in April 2020, remembers the transitional period of APERC from an affiliated body of the Institute of Energy Economics, Japan (IEEJ), to an independent, incorporated foundation.
The COVID-19 pandemic has created a number of challenges for APERC. Some newly recruited researchers cannot come to Japan, so they must telework temporarily from their home economies. For the last year and a half, all APEC events have been held online and it is sometimes difficult to have intensive discussions and intimate conversations in virtual meeting rooms.
Despite the difficulties, we are working hard to achieve our mission. As for the APEC Energy Demand and Supply Outlook, our flagship publication, the Eighth edition is under development; it is on track to be published in early 2022. We have already released this year's version of another important publication, the APEC Energy Overview; we updated its format to make it more readable and easier to use as a reference. APERC continues APEC energy data management in cooperation with APEC member economies as well as other international/regional energy organisations. Training and policy cooperative activities often require onsite and in-person communications, but we are carrying on as much as possible in online venues.
The APERC Silver Jubilee coincided with the Games of the XXXII Olympiad held in Tokyo, Japan where APERC is headquartered (actually, the Olympic Village in Harumi was very close from the APERC Office in Kachidoki). As you may have heard the motto of the modern Olympic Games, "Faster, Higher, Stronger," or "Citius, Altius, Fortius" in Latin, was updated this year with the addition of a fourth word: "Together". Like the Olympians, all of us at APERC aim to work together to be faster to respond to APEC policymakers' needs, higher in the quality of our products and stronger in our capacity to tackle challenging issues.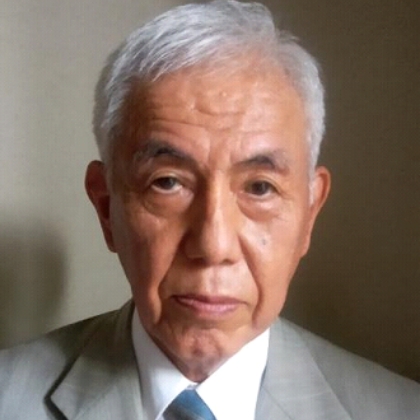 Keiichi
YOKOBORI
APERC President(1996-2001)
Attorney at Law
Dear Readers,
It is my great honour and pleasure to join you in celebrating the Silver Jubilee of the Asia Pacific Energy Research Centre. Time literally flies fast!
I also welcome APERC's recent reorganisation as an independent legal entity for its managerial simplicity and efficiency.
In 1996, despite limited human resources, APERC researchers and supporting staff members worked hard to produce the assigned regional outlook by the year-end and make necessary logistic arrangements, including researchers' housing. The preliminary outlook was produced barely in time. Its economy-by-economy breakdown is unique compared with both IEA's WEO and USEIA's IEO, which show regional breakdown except for large economies. Thus, the APERC outlook intends to reflect differing circumstances of each APEC member economy to serve its decision-makers. A growing number of visiting researchers enabled APERC to initiate "Topical Studies" and periodical APEC Energy Overviews. I owe most of their accomplishments to many Researcher colleagues, especially two earlier Vice -Presidents, Dr. Ji-chul RYU and Dr. Yong-hun JUNG. Colleagues fostered friendship and solidarity through the work.
Such solidarity was shown when most, if not all, APERC researchers joined worldwide energy experts in a petition asking for the release of Dr. Hoesung LEE, current IPCC chair, then IAEE President and former KEEI president, who was detained under the strange allegation of illegal contacts with the hostile agent. The petition contributed to his eventual release.
In conclusion, I am confident that APERC will continue to be a valuable asset to the APEC EWG and leaders, thanks to the dedication of APERC researchers and staff members.
Warmest regards,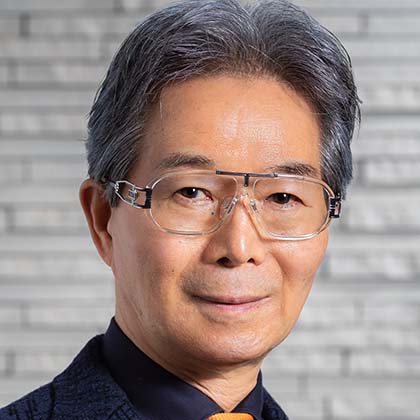 Tatsuo
MASUDA
APERC President (2001-2002)
Professor, Kaishi Professional University
Chairman, FairCourt Capital (London)
Lovely 15 months at APERC
I still recall my first day at APERC, 2 July 2001. After five years' service as IEA director in Paris, I became the president of APERC, which looked like a small IEA with wonderful multinational staff, using English as a common tool of communication. Therefore I felt at home from Day 1. The discussion with the staff was stimulating, and producing various publications together was fascinating.
When the 9.11 disaster broke out, I was on a mission to Beijing and hurriedly came back. Upon request from member economies, APREC acted fast to conduct "Sea-lane Disruption Simulation Exercise". This exercise featured a real-time scenario of the blockade of the Malacca Straits by terrorism. With nearly 100 participants covering navy, coast guard, police, tanker captain, oil and gas companies and governments, the two-day exercise went well. The media attention was high, and APERC shared very important lessons with member economies and beyond.
I thought my happy days would last long at this wonderful organization, which abruptly ended when METI Minister Hiranuma asked me to move to Japan National Oil Corporation (JNOC). This flag-ship national company to help the exploration and production of oil and gas for Japan was forced to be closed by March 2005 as the result of a serious political debate. My role was to manage that long, complex and delicate process till the end as vice president. Due to the sensitivity of the situation surrounding JNOC, I had no time to attend conferences abroad except the World Economic Forum in Davos. After completing this challenging task, somehow, I felt like charting my course towards a more academic direction, and so I am now.
What makes me happy is the growth of APERC armed with a broader and deeper capacity to conduct various activities and researches such as LNG producer-consumer dialogue. The expectation will become bigger and bigger.
Before closing, I thank all the staff of my time, and among those, I want to separate two names who selflessly assisted me; Dr. Yonghun Jung, vice president, and Dr. Naoko Doi, senior researcher. I will recall the lovely 15 months often in future.
All the best for APERC!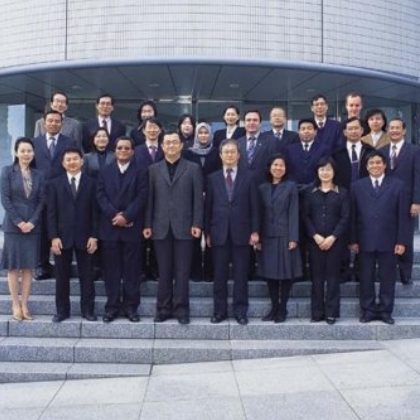 Photo: ALL members photo in front of Kachidoki office
on APERC brochure 2005-2006
(Mr. Fujitomi: front row, fourth from the right)
Masaharu
FUJITOMI
APERC President (2002-2006)
Congratulations on the 25th anniversary of APERC.
Since I left APERC in 2006, fifteen years have passed. Congratulations on your 25th birthday. APERC reminds me of fruitful but busy working days with many good friends. Just after joining the APERC, it moved from a small but convenient office located in Kamiyacho near Tokyo Tower to a more spacious and scenic riverside office in Kachidoki near Tsukiji fish market, where was my favorite lunch area.
From 2002 to 2006, the oil price gradually increased from $30/bbl to $70/bbl, and I wonder when the oil production would peak and how much the oil price would rise because of strong energy demand and/or oil price speculation. Nobody expected a looming climate change nor new technologies for extracting shale oil and gas.
APERC research work relied on competent fine researchers from throughout the APEC region. Therefore, I tried to keep in touch with the energy departments of each economy. To invite more researchers, Young Professional Programme started in 2004.
The strongest point of APERC is that good visiting researchers and competent staff members are working together. I hope APERC will continue to bring policy options in the APEC region to satisfy energy supply and demand and to challenge climate change in the next quarter-century. I would like to thank all the researchers and members who are dedicated to this Centre. Congratulations again.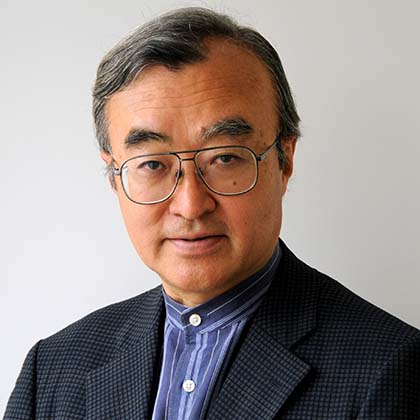 Takato
OJIMI
APERC Chairman
APERC President (2012-2018)
My Silver Jubilee Recollection of APERC Independence
A quarter of a century has passed since APERC was established. It can be said that it has reached the age to stand alone, compared to a person. On APERC's Silver Jubilee occasion, I would like to briefly bring forth the background in which APERC came to re-establish itself in its new form in July 2020.
First, APERC started as an affiliated body under the Institute of Energy Economics, Japan (IEEJ) due to the difficulty to acquire a legally independent status. In recent years, the rules of establishing nonprofit organisations have been eased, and a budget system has been created, allowing APERC to operate as a foundation.
Second, after the Energy Statistics and Training Office (ESTO) was established, the three pillars of the task originally assigned to APERC (APEC Energy Demand and Supply Outlook, Training Programs, and Energy Data Management Networks) became ready for execution solely by APERC.
Third, with the changing composition of visiting researchers and the evolving work environment in Japan, APERC needed independent management fitted to its own unique mission, different from IEEJ representing its own stakeholders' interests.
As a result, APERC was re-established as an independent organisation envisioned at its beginning as an Asia Pacific regional research body, supported by APEC economies.
Undoubtedly, many challenges lie ahead, and important roles must be performed.
On this occasion, I would like to express my sincere wish that APERC brings together all researchers and staff strengths to fulfil its assigned responsibilities, and it continues to evolve as a first-rate, inter-economy research centre in addressing a significant number of complex energy issues not only in the Asia Pacific region but also around the world.
Please join me in celebrating APERC's Silver Jubilee under its new structure. And thank you for your steadfast commitment to its further development and prosperity in the coming decades.
Sincerely,